When creating a superior salon or spa experience, it's easy for details to get lost in the shuffle. For the types of services that estheticians provide, there are a variety of elements that go into making sure your customer walks out the door 100% satisfied. Honestly, that's the kind of customer that becomes a repeat customer. The single-use spa products you choose to use are key details that will make a difference, and increase your bottom line (which is the fancy-pants and financially accurate way of saying "increase your client base").
It's True: Sometimes You Have to Pay a Premium
On paper, single-use spa products and salon products don't sound all that exciting, and they probably seem like a great place to skimp. However, smart estheticians know that having the right tools for the job—be it for a manicure, hair care, or a wax treatment—goes a long way toward creating the ideal client experience. Sometimes that means paying a premium. Like with most things, you get what you pay for. For example, you can buy cheap wine or good wine. Both will have the same effect, but which one will be more enjoyable? (And we mean immediately, as well as the next morning.)
However, More Can Really Be Less
Aside from knowing you're using topnotch products, how else can you justify paying a premium? Simply put, superior products should allow you to complete your treatments using less of them. For example, more durable products won't rip or tear during treatments, which reduces waste. Sponges or cotton wipes that are much thicker and appropriately absorbent are far more effective for applying or removing skin products. At the end of the day, superior products don't just feel better to the skin, but make an esthetician more efficient, too.
Perception, Unfortunately, Does Equal Reality
One thing that's important to note is that your clients often have their eyes closed throughout a treatment. Why is that important? Because, as they say, when you lose one sense, others are enhanced. With the loss of sight, your customers' sense of touch will be heightened. So that means if you're using inferior products that aren't soft to the touch, or that leave a lint trail stuck to the side of their face, they're definitely going to notice. And what if your client already has sensitive skin to begin with? We shudder to even think about it.
Go Ahead, Do the Math
At the end of the day, it's a simple equation, one that applies to products beyond the doors of spas and salons: better quality = better performance. Much like fine dining, it's expected that the food will be good. However, the service must be impeccable, too. It's no different in an esthetician's world. Obviously, you know how to do your job, and you do it well. Aside from your personal expertise, it's important to remember that every tiny detail makes up your clients' overall experience, and says just as much about the service you've provided. Premium single-use products won't just say something exceptional, they'll scream it out loud.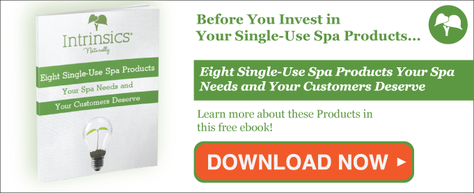 Topics: Spa, spa products, Our Products