It's never too early to think about summer and all the ways you can keep that healthy sun-kissed glow!
Spring is here and you know what that means! If you're celebrating an end to all this dreary winter weather, you're probably thinking what we're thinking: Summer is right around the corner!
And with summer, comes the outdoor activities. While these may be fun, being outside can leave your skin exposed to the sun and environmental pollution. Many people think that protecting their skin is as simple as moisturizing and wearing sunscreen. But it takes more than that!
It's always a good idea to educate yourself by researching the effects of sun damage and the types of sunscreens and moisturizers you're using. Looking into alternatives, like antioxidants, is also a good way of finding ways of protection that fit your skin type and activity level best.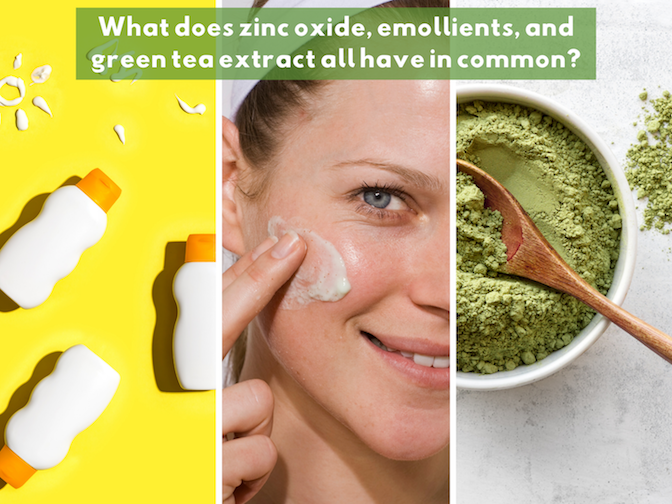 Below are some facts about sunscreens, moisturizers and antioxidants you should know so that you can make the most-informed decisions in order to achieve the best results for your skin.
SUNSCREEN
Your skin type, as well as the key ingredients, should determine your choice of sunscreen; not just solely based on SPF. For example, those with rosacea, and other types of similar skin conditions, may find that the sunlight and heat actually exasperate their inflammation. If you're just using a high SPF with no specific remedial ingredients, like zinc oxide or titanium dioxide, you are actually causing more inflammation and damage to your skin. So next time you're in the aisle, ask your pharmacist if the sunscreen contains anti-inflammatory ingredients? You will be glad you did!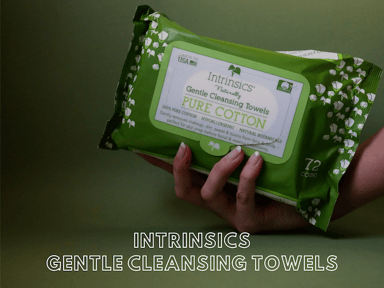 Before applying any sunscreen, make sure your face and body are free of make-up, perspiration, water (pool and salt), and other environmental elements. The easiest, and most effective, way to do this is to treat your skin to the softest and safety disposable cleansing towel in the world! We're looking at you, Gentle Cleansing Towel! This 100% Pure Cotton disposable washcloth is infused with luscious botanicals that will completely cleanse your body prior to sunscreen application. The Intrinsics Gentle Cleansing Towel is hypoallergenic, so it's safe for any skin type, and is made with love in the USA!
PS: Sunscreens have been in the news a lot recently! Not so much for the UV protection, but for the impact that some of these sunscreens have on our environment. Some states have actually gone lengths to ban certain ingredients such as oxybenzone and octinoxate from being used in sunscreen products. Read your labels!
MOISTURIZERS
Moisturizers hydrate the skin and hydrated skin naturally looks better, and feels better. Did you know that if your skin is dehydrated, it affects your skin's ability to produce essential proteins that are found in healthy skin? Without water, the skin becomes taut and discolored and inflammation can set it and speed up the aging process. And no one likes premature aging. And like sunscreens, choosing a moisturizer with the correct key ingredients is ideal. But if you haven't found the perfect moisturizer yet, don't worry.
In some cases, finding the right moisturizer can be tougher than finding the right sunscreen for your skin type. Moisturizers' most recognized ingredient is Aloe. Aloe is a natural humectant and helps soothe skin. However in colder and drier climates, Aloe can cease to be helpful because as a humectant, it draws moisture from the air. We don't have to do the math for you, but we can tell you that a combination of aloe, a humectant, and emollients like shea butter and jojoba oil would be the best choice for someone living in a humid-less area.
Speaking of emollients, jojoba is one of the essential oils; it's very light and almost identical to sebum (biology 101: sebum is a natural oil secreted from our glands). Therefore, making jojoba oil one of the quickest and easiest oils to penetrate our skin. To apply jojoba oil properly, you should use a non-absorbent wipe.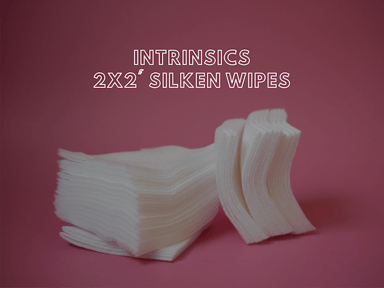 The 2x2" Silken Wipe is not only the perfect size for this application, but has the perfect non-absorbent qualities to ensure you don't waste product. Intrinsics Silken Wipes are made of a blend of non-linting, non-absorbent fibers that will help you apply product evenly and with no product residue left behind.
ANTIOXIDANTS
Now, more than ever, people are learning that antioxidants are a great addition to most skin care regimens because they promote healthy skin. However, people can be lost when it comes to which ones to implement into their daily routine. And this is mostly due to not understanding their individual skin type or total body deficiencies.
Skin that's well-equipped with antioxidants will usually hav
e less redness when exposed to UV light, and will be able to ward off damaging effects of environmental pollution as well; resulting in overall healthier skin.
Feeding your skin antioxidants is very similar to providing your body with the right vitamins and nutrients. A few reliable options for antioxidants are vitamins E, A, and C; Green tea extract, olive leaf extract, and oat beta glucan.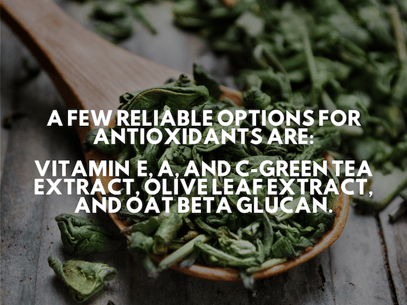 ASK THE PROFESSIONAL
Generally speaking, to get the best and most effective results and for learning the right combinations of ingredients to use, you should seek out professional advice. Your neighborhood esthetician will be the go-to person for these recommendations! Your esthetician knows your skin best--blackheads and all--and they are your ultimate pathway on the journey to healthy, glowing skin.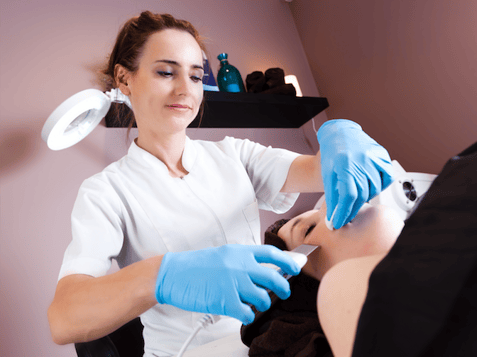 Bottom line is that when your skin is healthy, you look and feel better. So get glowing, girl!
Topics: Uncategorized